"Rising Sun" by Diane Fitzgerald 12-4pm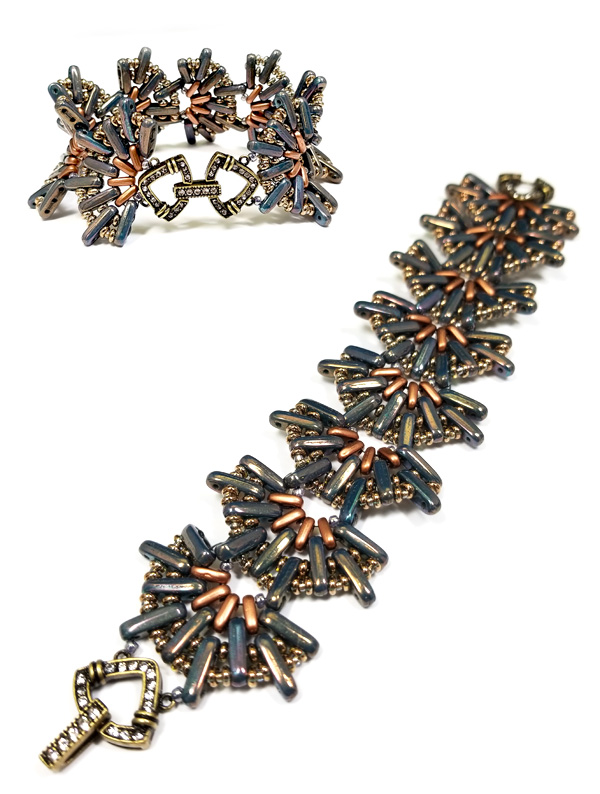 Pattern and design by Diane Fitzgerald, with her permission we are teaching this awesome bracelet. With that is a $5 fee for each class person to receive a pattern and take the class. Please come and have a beading of a day!
Classes are free, we just ask that you purchase your supplies here at Bead Haven. Approximate cost for the beads for this class are $35. If you need FireLine and needles, that would be extra. You can bring your own needles, stringing material, tools, and bead mats if you have them.
Class starts at noon. You will want to show up a little early to pick out your colors. Class usually lasts a few hours. You are welcome to stay longer to finish your project!