12:00pm - 4:00Pm "Dots"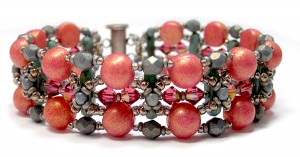 Dots
Beginner
Classes are free with the purchase of materials for the class project on
the day of class. The supplies for "Dots" will be approximately
$34.00. Tools you will need and may bring to class: bead mat, beading
needle, fireline or thread of choice and thread burner or scissors. We also have these available for purchase if you do not already have them.